Australian NDIS Podiatry Care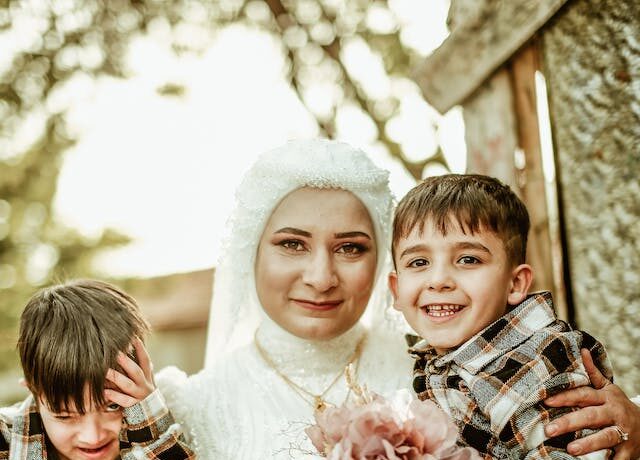 Welcome to our Australian NDIS Podiatry Treatment & Care blog! This article discusses the necessity of podiatry therapy for disabled persons and how the NDIS covers it. We will also cover how to find Australian NDIS-registered podiatrists and the benefits and success stories of NDIS-funded podiatry care. We won't ignore NDIS podiatry's drawbacks. Let's explore why disability foot health matters!
Disabled People Need Podiatry
Podiatry is often overlooked in disability healthcare. However, good foot care and podiatrist visits are crucial.
Foot problems can lower quality of life for disabled people. They're more likely to get calluses, corns, ingrown toenails, and fungal infections due to movement or sensory difficulties.
A trained podiatrist can check the feet and identify any concerns before they worsen. Regular checkups can discover issues early and prevent pain or immobility.
In addition, podiatrists help manage issues including flat feet and high arches. They can propose supportive shoes or orthotics to reduce daily discomfort.
Disability-specific podiatric treatment improves comfort, independence, and well-being by addressing foot issues.
When considering disability healthcare, don't neglect foot care! Stay tuned to learn how NDIS coverage helps Australians receive important podiatry care.
The NDIS covers podiatry
The NDIS covers podiatrist services among other benefits. This means disabled people can get foot and ankle treatment to improve their health and quality of life.
Podiatry treatment is essential for fungal infections, ingrown toenails, and foot abnormalities. These disorders can severely influence the daily lives of disabled people with mobility or sensory issues.
Podiatry services are financed by the NDIS to meet this demand. Participants receive frequent checkups, treatments, orthotics, footwear recommendations, and home visits as needed. NDIS-funded podiatrist care can prevent foot problems from worsening and limiting independence.
NDIS-registered podiatrists are necessary. These specialists understand disability issues and have specialised knowledge. They can customise therapies and collaborate with other healthcare specialists on a participant's care plan.
Australian NDIS-registered podiatrists are easy to find. First, visit the NDIS website or ask your local area coordinator for a list of approved providers.
NDIS-funded podiatry treatment has many successes, but it also has issues. Due to strong demand for these specialty treatments, some participants report difficulty finding appointments or significant wait times.
Limited funding restrictions for orthotics and continuous treatment plans beyond initial assessments have also been criticised. These restrictions may limit access or require out-of-pocket costs for participants seeking continued care.
Finding Australian NDIS-registered podiatrists
To get podiatry services under the National Disability Insurance Scheme (NDIS), you require qualified and registered specialists who understand disability needs. Fortunately, there are various ways to identify Australian NDIS-registered podiatrists.
The NDIS website lists registered providers in many fields, including podiatry. Location and specialised searches in this directory help you narrow down your possibilities based on your needs.
Ask healthcare experts or support coordinators who work with NDIS recipients for recommendations. They often know trustworthy podiatrists who work with disabled patients.
Disability support groups and internet platforms can also help identify NDIS-registered podiatrists. These sites let individuals discuss and propose based on personal experiences.
Note that certain private health insurers cover disability-related podiatrist services. Your insurance may know of choices beyond the NDIS provider listing.
Remember that finding an NDIS-registered podiatrist is important, but so is assessing their disability-specific knowledge. Before choosing a provider for yourself or a loved one, extensively investigate them and read reviews.
You'll increase your chances of locating an experienced and certified NDIS registered podiatrist who can improve foot health for Australians with disabilities by investigating these options and using relevant resources.
NDIS-funded Podiatry Care Benefits and Success Stories
Podiatry care helps disabled people live better. Australia's National Disability Insurance Scheme (NDIS) covers podiatrist services due to its importance. Disability-specific foot care treatments and interventions are available.
One of the biggest benefits of NDIS-funded podiatry is that it prevents and treats disability-related foot problems. Foot ulcers, infections, ingrown toenails, calluses, and pressure sores are possible. Regular podiatrist therapy can quickly resolve these concerns and avoid further suffering.
Success stories abound in NDIS-funded podiatry. Many NDIS recipients have received bespoke orthotics or footwear adjustments, which have improved mobility and reduced pain. Others have gained foot hygiene and self-care tips from experts.
Many NDIS-funded ndis podiatry Australia patients report increased confidence and independence in addition to physical improvements. By fixing foot problems, people can enjoy their hobbies without worrying about pain or harm.
Getting NDIS-covered services requires finding an NDIS-registered podiatrist. Registered providers know how to navigate the NDIS and follow its standards.
Podiatry financing under the NDIS has improved many disability lives in Australia. It provides critical foot healthcare and promotes inclusion by allowing greater involvement in daily activities without foot issues limiting them.
Challenges and Criticisms of NDIS Podiatry Services
The NDIS has improved podiatry treatment for disabled Australians, but it still faces certain obstacles and criticism.
NDIS-registered podiatrists are scarce in some locations, causing problems. Patients may have long wait times, which can be annoying and harmful. The sector may also lack specialisation, with many podiatrists lacking knowledge of disability-related foot issues.
Another complaint is the bureaucracy of NDIS-funded podiatrist care. Disabled people and their families often find the application process overwhelming. The inconsistent approval or denial of podiatry funding is another concern.
Some also believe the existing funding paradigm does not cover chronic foot problem maintenance treatments. The NDIS may fund initial examinations and interventions, but regular check-ups and orthotic adjustments may not.
Despite these problems and complaints, NDIS-funded ndis podiatry Australia care assists Australians with disabilities. Foot difficulties can be treated quickly and successfully with specialised strategies to restore mobility, discomfort, quality of life, and independence. These problems must be addressed to ensure that all Australians have equitable access to high-quality podiatric treatment under the NDIS.